Moore Signs / Ohio Shelterall is a second generation, family owned business that provides custom sign solutions and first class outdoor advertising. Headquartered in Columbus, Ohio Moore Signs / Ohio Shelterall serves a diverse client base of a residential, small business and large corporations with a focused team of sign experts offering you depth of knowledge, industry experience and total dedication to your satisfaction.

The Ohio Shelterall division is a unique advertising program offering cost-effective 4'x8' advertising signs on school bus shelters in over 450 locations throughout Ohio. In business since 1963, Ohio Shelterall is the only company in Ohio offering this special combination of local advertising and community service. For more information about our innovative bus shelter advertising program, click here.

The Moore Signs division opened in 1989 and offers a full range of custom crafted sign solutions in the Central Ohio area. We design, build, install, and service a wide variety of signage to meet your specific requirements.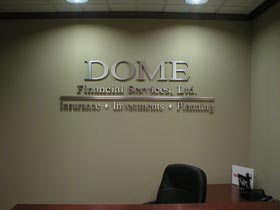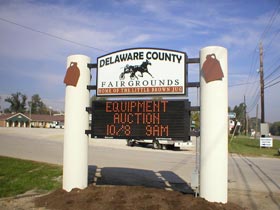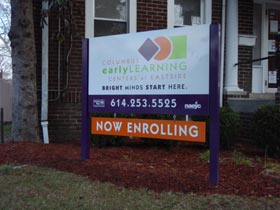 Business Hours
Mon - Fri 9:00am - 5:00pm
"Paint is my life, not signs - but I recognize how important signs are to my business' success. That's why I trust the Moore family/ Moore signs to advise me on signage issues and what would provide a positive image for Creative Paints."

John Vickers,
CEO/ Owner
Creative Paints
Worthington, Ohio
"Having never needed a large commercial sign before, we were rather apprehensive about the process. However, Steve Moore of Moore Signs provided us with suggestions after we gave him the information we needed to have on the sign. He also worked with us to make sure the sign was the right size/ height, etc. We have received many compliments on our completed sign which included a time and temperature feature."

John and Rita Ricketts
Two-O-Four Self Storage
Pickerington, Ohio