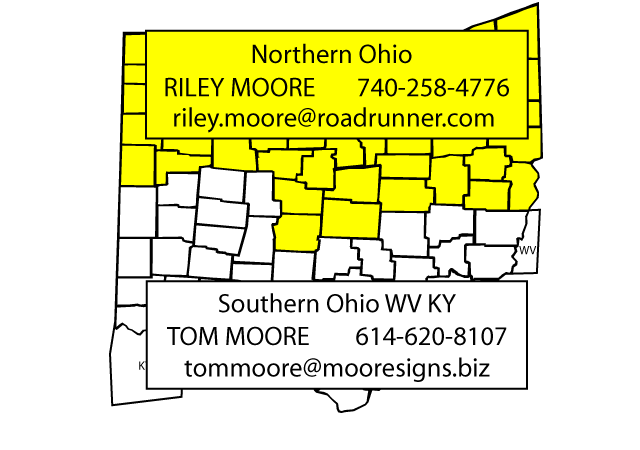 How can I get a Bus Shelter for my family?
The Shelters are placed free of charge to whoever uses them. There is no charge to the parents, schools or community. They are paid for by local businesses that sponsor the shelters with a promotion of their business on the side.

The shelters are maintained on a regular monthly basis and we carry $1,000,000 of liability and $500,00 of property damage liability coverage on each shelter.

There is no long term lease to keep the shelter. When you no longer need it, we remove it

We only require that we have written permission from the property owner to place the shelter on the property, and a business willing to sponsor the location.

The shelters are made of 18 gauge steel and are bolted to a 3,000 lb prepoured concrete pad. There is no construction done on site.

Call or email us today to see how a bus shelter could be placed for your children's safety and protection from the weather.
GREAT MONTHLY RATES! For As Little As $2.00 a Day
1 year - 2 year - 3 year contracts available.
Rates include production, posting of sign and maintenance costs. If a customers' artwork requires excessive computer enhancement a rate of $85 per hour will apply.
Copy changes on existing signs will be made at shop charges and a posting charge of $30.
OPTIONAL Reflective material for night-time display avaialbe at a one time charge of $125.
Commission to recognized agencies is in addition to above rates.
All rates guaranteed for the term of the contract.
Payments may be made on a monthly, quarterly, semi-annual, or annual basis.
Northern Ohio
Riley Moore: 740-258-4776
Southern Ohio
Tom Moore: (614) 620-8107
Business Hours
Mon - Fri 9:00am - 5:00pm
"I like to advertise on the shelteralls because of its effectiveness in directing customers to find my business as well as name identification. The eight signs I have are always well maintained and promote Kehl Chevrolet in a positive way."

Dave Kehl
Owner/President
Kehl Chevrolet
Mechanicsburg, Ohio
Client Since 1983
"Our agency has found using the bus shelter advertising program a great way to get our name in front of our clients and future customers on a daily basis. We have been very pleased with the way they have promoted our business over the last thirty years."

Grace Miller
Miller & Miller Insurance Agency
Circleville, Ohio
Client Since 1979